How the hydraulic rotary brush cutter was born.
OUR MISSION is simple—build the world's best hydraulic rotary brush cutter to enhance the lives of our customers by transforming back-breaking work into an easier, more efficient job.
Customer Commitment
Honesty
Trust
Integrity
Innovation
We invented the hydraulic rotary brush cutter.
In Crosslake, Minnesota, a local inventor conjured up something truly extraordinary that revolutionized the way we clear land forever—the first hydraulic rotary brush cutter! From that day forward, the once-daunting task of land clearing has been transformed into a quick and easy process.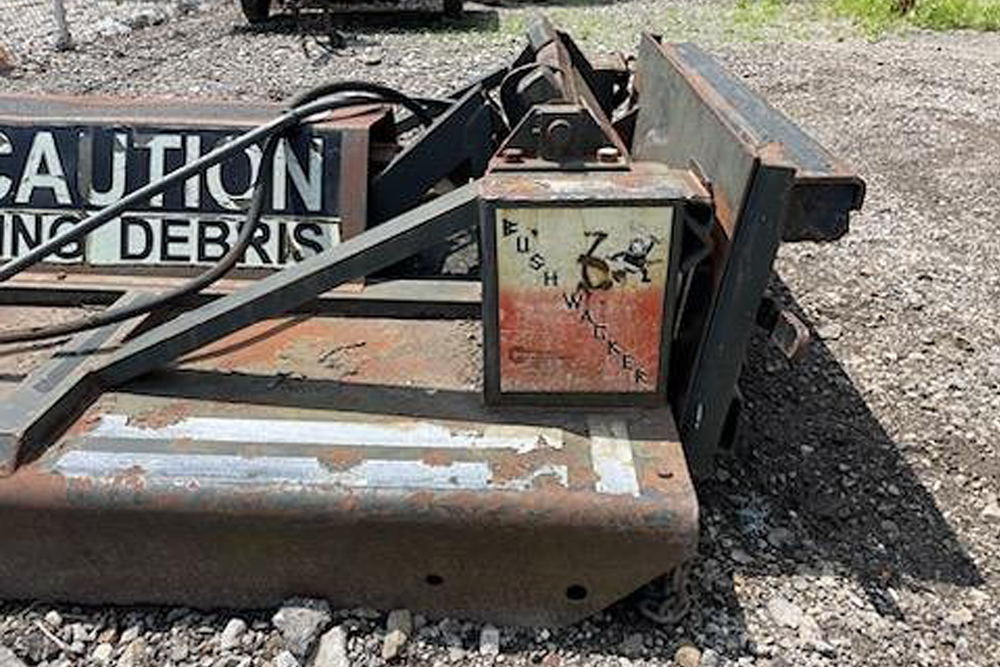 A new welding shop is established, breaking the mold by offering skid loader-operated brush cutters with a unique, special safety feature. So special that a big-shot Fortune 500 OEM purchased the safety feature later that year.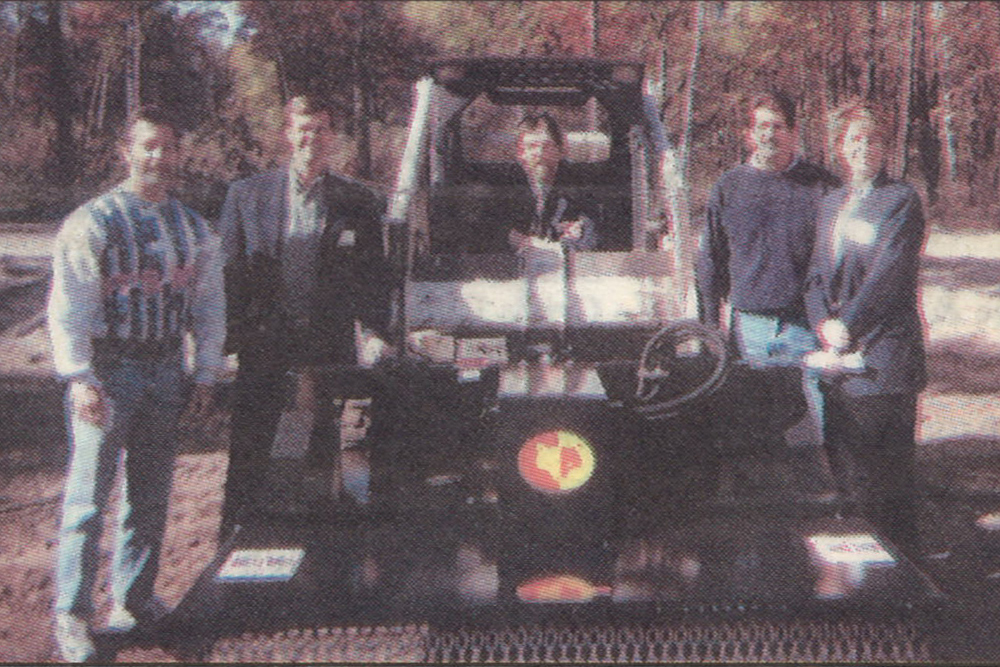 Meet Roger Roy (pictured left), a local entrepreneur with a wild imagination and a passion for tinkering with gadgets, and Scott Freiberg (pictured second from the right), a seasoned welder well-known for crafting original masterpieces. These two dynamic personalities collided, and sparks flew (figuratively and literally). Together they purchased the welding shop and continue to own and operate it today.
Owner Roger Roy sells his first ten Brush Wolf brush cutters out of his trailer throughout the Midwest. Scott Freiberg is the mastermind behind making them.
Brush Wolf is chosen by Caterpillar Inc. to manufacture Caterpillar's hydraulic rotary brush cutters.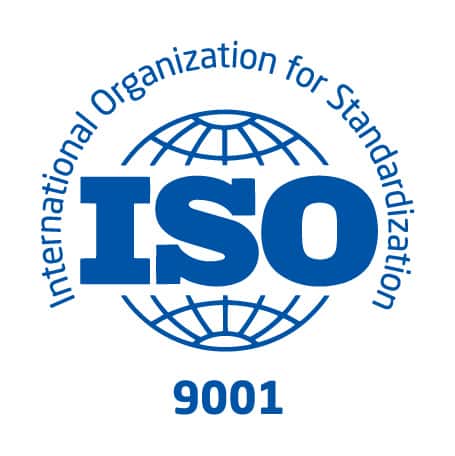 Brush Wolf earns the International Standards Organization (ISO 9001) Certification for quality management systems ensuring organizations meet customer needs within statutory and regulatory requirements.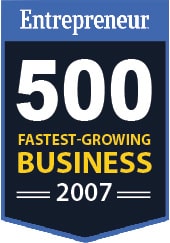 Cross-Tech Manufacturing is awarded Entrepreneur Magazine's Hot 500 Fastest-Growing Business in the nation.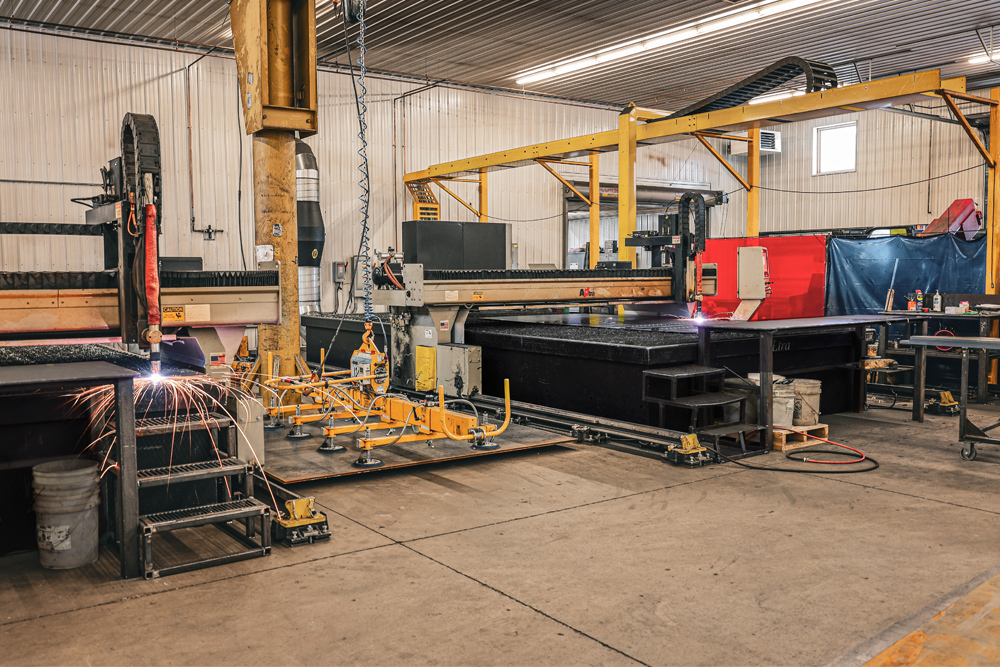 A 15,000-square-foot addition is built to double the facility size to accommodate the demand for Brush Wolf brush cutters.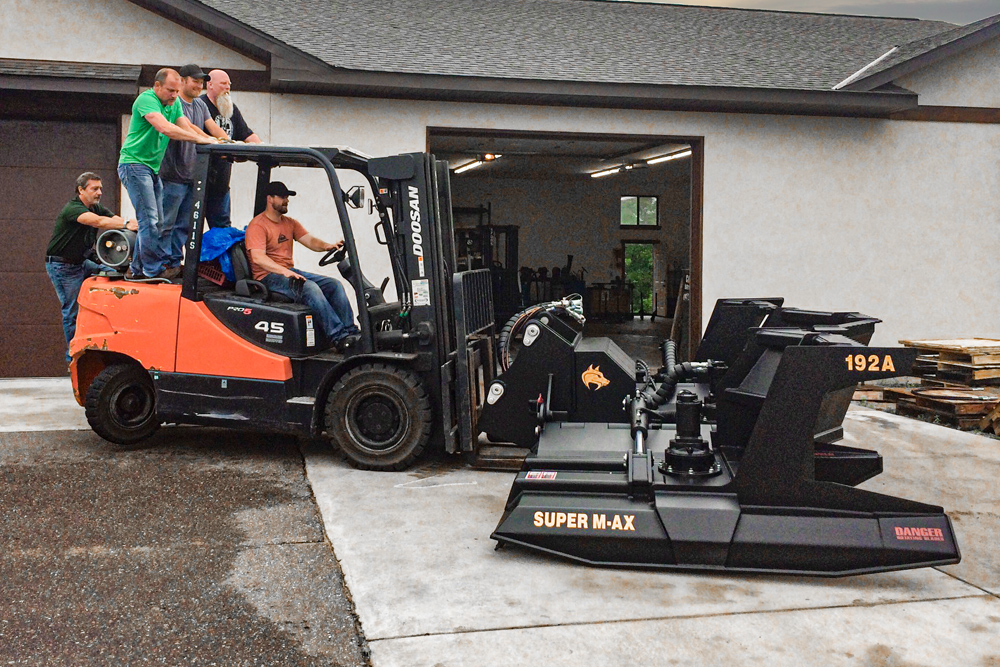 The world's largest hydraulic rotary brush cutter is manufactured, the 192 Super M-AX, spanning 16 feet wide and featuring Brush Wolf's patented flex-wing design.